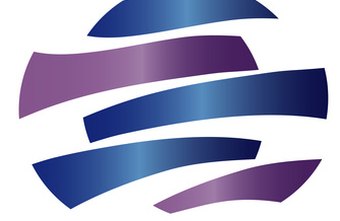 A logo is a graphical representation of a company. If a logo is well-designed, a viewer will gain an immediate understanding of a company's approach, its character and its market position. A solid logo will impart whether a company is conservative or progressive, corporate or entrepreneurial, and deliver a sense of the type of relationship a prospective customer can expect. To accomplish all of this in a blink of an eye, a logo demands forethought and a disciplined design approach.
Keep It Simple
When a logo is clean, bold and easy to read, it acts like an advertisement, clearly telling viewers who you are and what you stand for. Conversely, when a logo is a jumble of shaded colors, text and graphics, all it imparts is a sense of confusion. Try a person's luck is often a dice adventure bet365 sign up bonus code. A good designer will keep the number of elements to a minimum, focusing on a simple design that engages without confusing the viewer.
Consider All Media
It is easy to fall in love with a logo when it is printed in color on a standard piece of paper, but a working logo has to stand out when you use it in other ways, as well. It needs to be legible you reduce it in size on letterhead or a business card. It needs to look outstanding when you print it in black and white on documents, on a fax cover page or a one-color imprint on a pen. A logo needs a design that can adapt to situations when the background is not a pristine piece of paper; possibly as a sign on a brick wall, an imprint on a leather portfolio or imprinted on a golf shirt. Think ahead and design for any purpose that will employ your logo.
Make It Adaptable
The design of your logo needs to capture a viewer's attention without being literal. A company that produces accounting software might regret using a calculator as part of it logo when expanding to write software for law firms. Planning ahead and using images that represent your creativity, approach to doing business and core values is prudent if you plan to introduce other products or services in the future.
Make It Unique
A truly superior logo needs to be unique. Many companies incorrectly begin the design process by examining the logos of their competitors. Instead, focus on what makes you different, better and preferable. Use your logo to impart your unique abilities on prospects and customers. Reinforce why you are a better choice. Refuse to run with the herd. When you introduce a logo that captures your unique market positioning, you have accomplished your design goals.
by Chris MacKechnie
Originally posted to smallbusiness.chron.com